Sheet Feeder | DSF-2200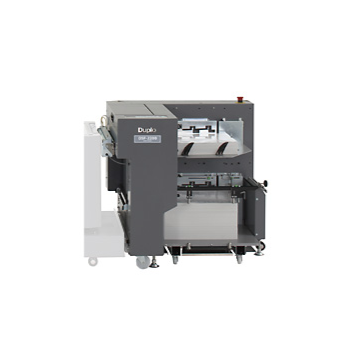 DSF-2200 sheet Feeder is the ideal solution for short and medium runs. DSF-2200 proudly offers superior feeding performance employing vacuum belt feeding mechanism, plus static eliminator device and air-knife sheet separation ensure accurate and consist feeding. The OMR (Optical Mark Recognition) devices detect the end of document even when each set has a different number of sheet. DSF-2200 is designed to feed pre-collated stock at 200 sheet/min. (maximum) to the downstream unit.
Paper size
Paper loading volume
Process Speed
A5~A3SR
Upper tray:65mm
Lower tray:200mm
200sheets/min
Model/Type
Sheet Feeder DSF-2200
Machine type
Floor type Sheet Feeder
Maximum paper loading volume
Tray A (Upper tray)
 65 mm
Tray B (Lower tray)
 200 mm
Paper size
Width
 105 to 356 mm
Length
 200 to 508 mm
Number of bins
2 bins
Paper quality
Fine quality paper
 52.3 to 300 gsm
Art/Coated paper
 79 to 300 gsm
Processing speed
A4 (SEF)
 200 sheets/min
A3 (SEF)
 154 sets/min
Additional functions
Static Eliminator, End mark function, Alternate Bin Feeding
Dimensions
When the stand-alone use / stored
 920(W)× 750(D)× 843.5(H)mm
When the DSF-2200+DBM-350+DBM-350T use / stored
 3,100(W)× 750(D)× 1,576(H)mm
Power Supply
AC 120 V 60 Hz, AC 220 to 240 V 50/60 Hz
Power consumption
260W 2.2A(120V) / 1.1A(220 to 240V)
Weight
115kg
Option
Barcode Kit, Trail edge air kit, preloading kit, PC arm mount, PC controller, Extension tray kit
Duplo has a policy of continuous improvement and reserves the right to amend the specifications without prior notice.
Other related equipment
COLLATORS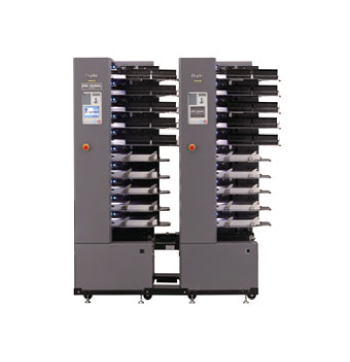 | The number of bins | Units connectable | Process Speed |
| --- | --- | --- |
| 10 bins/tower | 6 towers | 10,000sets/h |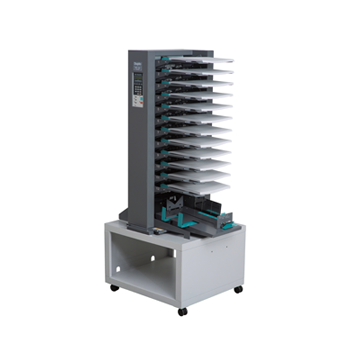 | The number of bins | Process Speed |
| --- | --- |
| 12 bins/tower | 6,000sets/h |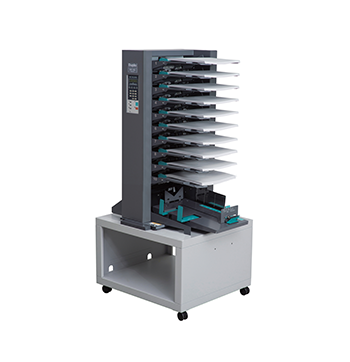 | The number of bins | Process Speed |
| --- | --- |
| 10 bins/tower | 7,800sets/h |
SHEET FEEDERS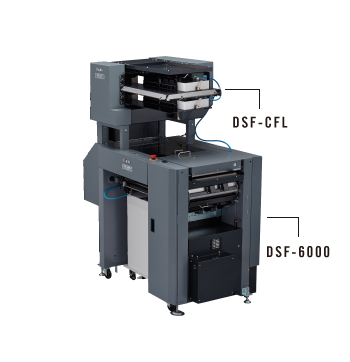 | Paper size | Paper loading volume | Process Speed |
| --- | --- | --- |
| B6~A3SR | 610mm | 600sheets/min |
SQUARE SPINE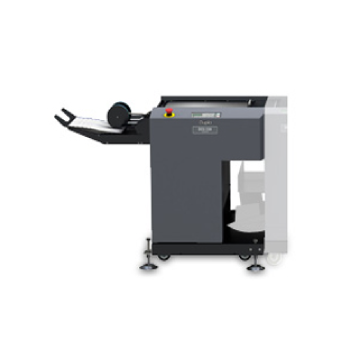 | Book size | Process Speed |
| --- | --- |
| A5~A3SR | 2,600books/h |
STAPLE PUNCH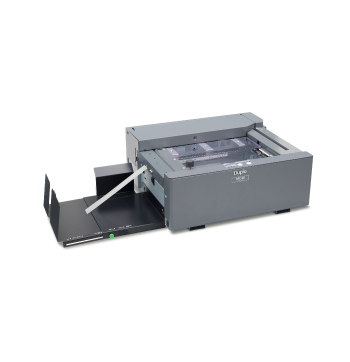 | Paper Size | Punch capacity |
| --- | --- |
| A5~B4 | 24sheets |