Booklet Maker | DBM-150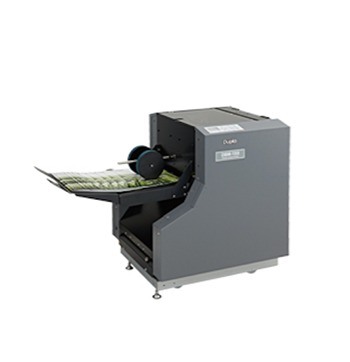 The DBM-150 is a highly versatile booklet maker capable of standalone/hand-fed operation or connection to a choice of friction or suction collators and Duplo's DSF-2200digital printed sheet feeder. The operating speed is up to 2,400 booklets per hour and most of the setup is automatic making. This is a perfect machine for shortrun booklet production.
| Paper size | Type of stitching | Process Speed |
| --- | --- | --- |
| A5~A3SR | Saddle stitch | 2,400sets/h |
Model/Type
Booklet Maker DBM-150
Machine type
Floor type
Paper type
Fine quality paper
 64 to 127.9gsm
Art/Coated paper
 104.7 to 127.9gsm
Cover sheet
 fine quality paper,art/coated paper within 300 gsm
Paper size
Saddle stitching/Length
 210 to 460 mm
Width
 120 to 320 mm
Side stitching
 B5 LEF, A4 LEF
Corner stitching
 A4 LEF
Number of stitch
0 to 2
Maximum processing speed
A4 - 81.4gsm, 10 sheets
 2,400sets/h
The maximum thickness
Fine quality paper
 2 to 25 sheets,2.5mm
Art/coated paper
 2 to 20 sheets,2.0mm
Ratings
120V-240V, 50/60Hz, 2.2A
Dimensions
DBM-150
 1,010(W)×560(D)×710(H)mm
DBM-150 + 150T
 1,421(W)×560(D)×710(H)mm
Weight
DBM-150
 85kg
Duplo has a policy of continuous improvement and reserves the right to amend the specifications without prior notice.
Other related equipment
COLLATORS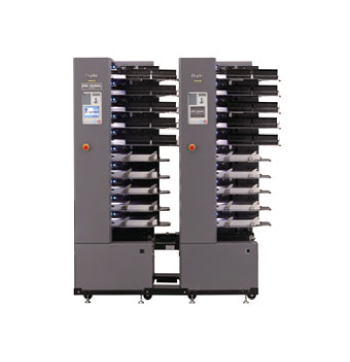 | The number of bins | Units connectable | Process Speed |
| --- | --- | --- |
| 10 bins/tower | 6 towers | 10,000sets/h |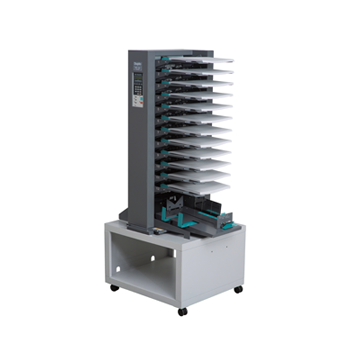 | The number of bins | Process Speed |
| --- | --- |
| 12 bins/tower | 6,000sets/h |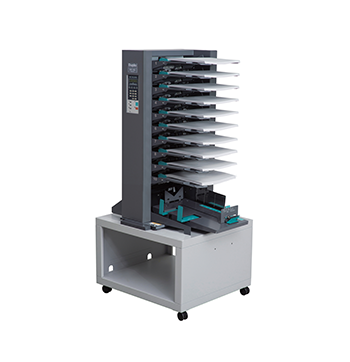 | The number of bins | Process Speed |
| --- | --- |
| 10 bins/tower | 7,800sets/h |
SHEET FEEDERS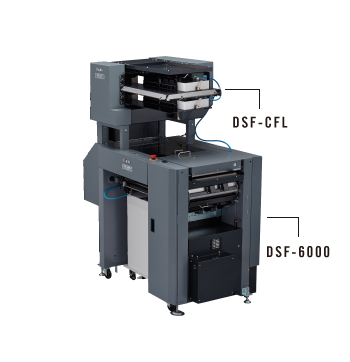 | Paper size | Paper loading volume | Process Speed |
| --- | --- | --- |
| B6~A3SR | 610mm | 600sheets/min |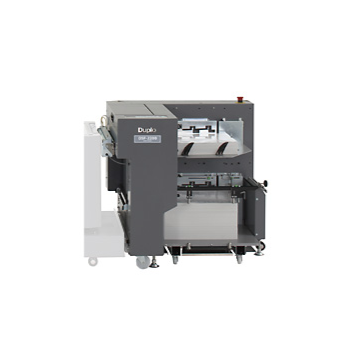 Paper size
Paper loading volume
Process Speed
A5~A3SR
Upper tray:65mm
Lower tray:200mm
200sheets/min
BOOKLET MAKERS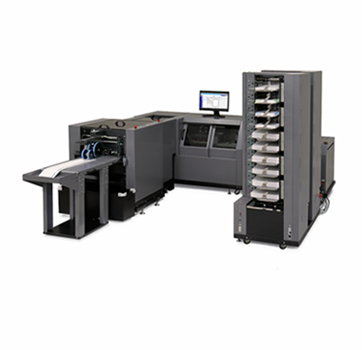 | Paper size | Type of stitching | Process Speed |
| --- | --- | --- |
| A4LS | Saddle stitch | 5,050sets/h |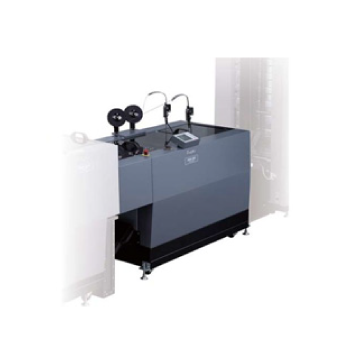 | Paper size | Type of stitching | Process Speed |
| --- | --- | --- |
| A4LS | Saddle stitch | 4,600sets/h |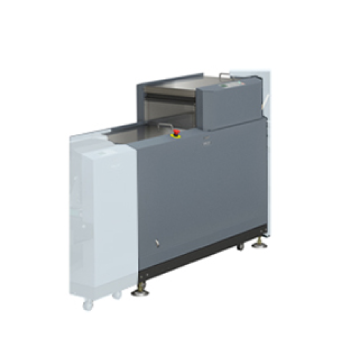 | Paper size | Type of stitching | Process Speed |
| --- | --- | --- |
| A5~A3SR | Saddle stitch | 3,000sets/h |
SQUARE SPINE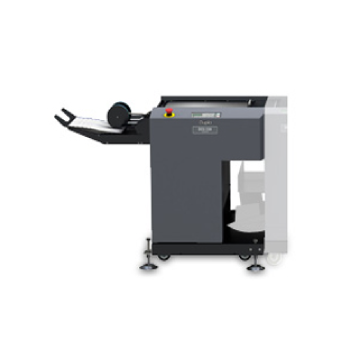 | Book size | Process Speed |
| --- | --- |
| A5~A3SR | 2,600books/h |
STAPLE PUNCH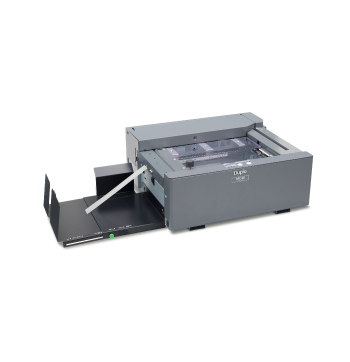 | Paper Size | Punch capacity |
| --- | --- |
| A5~B4 | 24sheets |