Trimmer | DBM-150T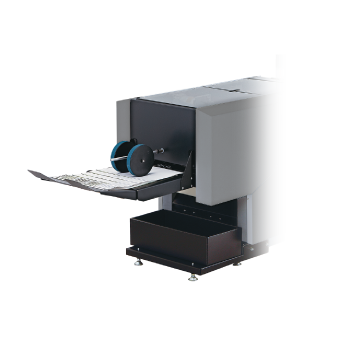 DBM-150T is specially design for conntecting to DBM-150 stapler folder. The low-end trimmer becomes compact to meet small working space in spite of the 50-sheets trimming capability. The operator can easy to access the trash box in outside.
Process Speed
2,400sets/h
Model/Type
Trimmer DBM-150T
Machine type
Trimmer
Paper type
Fine quality paper
 64 to 127.9gsm
Art/Coated paper
 104.7 to 127.9gsm
Cover sheet
 within 300gsm
Paper size
Length
 105 to 230 mm
Width
 120 to 320 mm
Finished Size
Length
 105 to 320 mm
Width
 85 to 230 mm
Trimmer
Two knives (upper/lower)
Trimming Length
1 to 20 mm
Trimming Performance
Up to 50 sheets (fine quality paper 81.4 gsm 24 sheets + 300 gsm 1 sheet)
Maximum Process Speed
2,400 sets/h(within 10 sheets, A5 finished)
Dimensions
DBM-150+DBM-150T
 1,421(W)×560(D)×710(H)mm
Weight
49kg
Duplo has a policy of continuous improvement and reserves the right to amend the specifications without prior notice.
Other related equipment
COLLATORS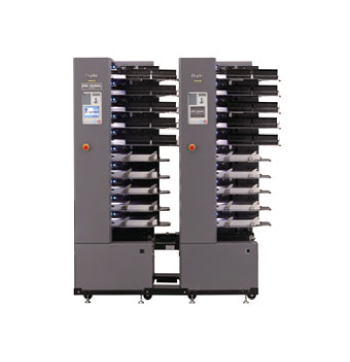 | The number of bins | Units connectable | Process Speed |
| --- | --- | --- |
| 10 bins/tower | 6 towers | 10,000sets/h |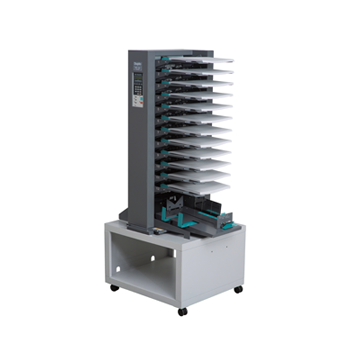 | The number of bins | Process Speed |
| --- | --- |
| 12 bins/tower | 6,000sets/h |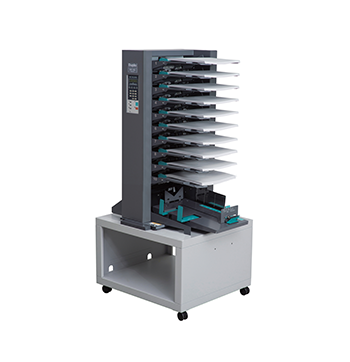 | The number of bins | Process Speed |
| --- | --- |
| 10 bins/tower | 7,800sets/h |
SHEET FEEDERS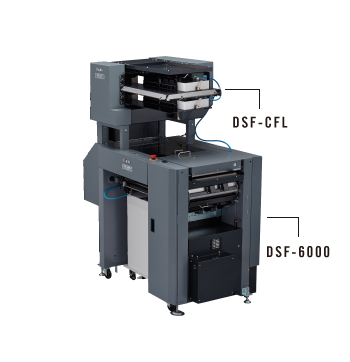 | Paper size | Paper loading volume | Process Speed |
| --- | --- | --- |
| B6~A3SR | 610mm | 600sheets/min |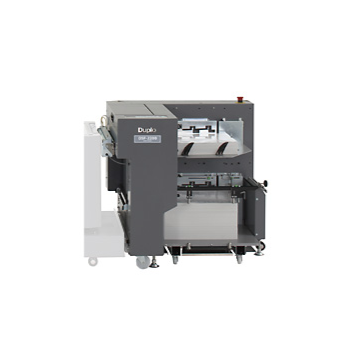 Paper size
Paper loading volume
Process Speed
A5~A3SR
Upper tray:65mm
Lower tray:200mm
200sheets/min
TRIMMER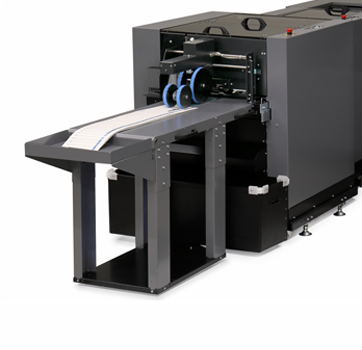 | Trimming capacity | Process Speed |
| --- | --- |
| 60sheets | 5,050sets/h |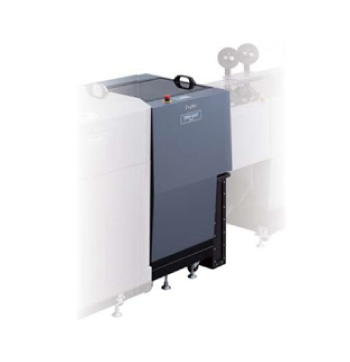 | Trimming capacity | Process Speed |
| --- | --- |
| 50sheets | 4,600sets/h |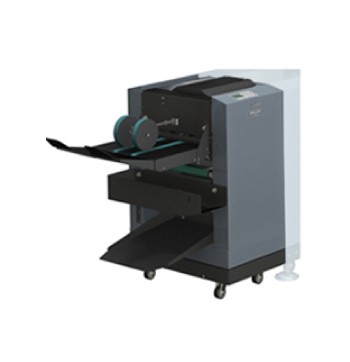 | Trimming capacity | Process Speed |
| --- | --- |
| 20sheets | 3,000sets/h |
SQUARE SPINE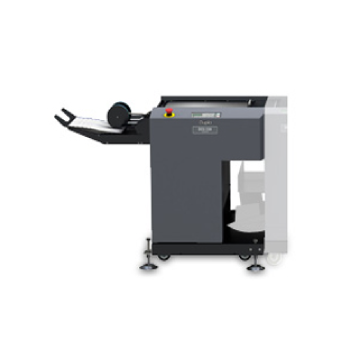 | Book size | Process Speed |
| --- | --- |
| A5~A3SR | 2,600books/h |
STAPLE PUNCH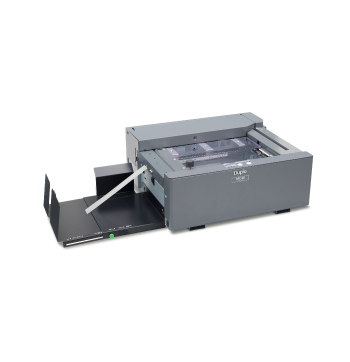 | Paper Size | Punch capacity |
| --- | --- |
| A5~B4 | 24sheets |