Booklet Maker | DBM-350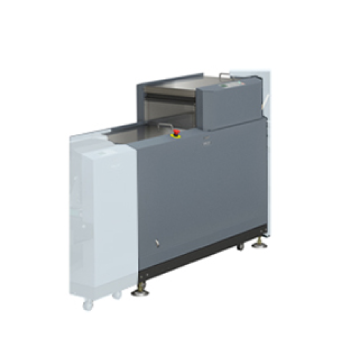 The DBM-350 is booklet maker with speeds of up to 3000 booklet per hour. With fully automatic and fast to setup, it is an extremely user- friendly and requires minimal operator traning.
This flexible booklet maker enables to operate various ranges of application both offset and digital. The DBM-350 offers an exceptionally productive and professional finishing solution with very reasonable cost.
| Paper size | Type of stitching | Process Speed |
| --- | --- | --- |
| A5~A3SR | Saddle stitch | 3,000sets/h |
Model/Type
Booklet Maker DBM-350
Machine type
Floor type
Paper type
Fine quality paper
 64 to 127.9gsm
Art/Coated paper
 104.7 to 127.9gsm
Cover sheet
 300 gsm
Paper size
Length
 210 to 460 mm
Width
 148 to 320 mm
Maximum processing speed
3,000sets/h(within 10 sheets A4 saddle stitch/fold A5 finished)
Stitching Capacity
No. of stitches
 0 to 2
Stitch thickness within
 2.1mm
Wire diameter
 #25 to #28
Folding Capacity
Below 20 sheets
Dimensions
including the belt stacker (DBM-350 only)
 1,820(W)×650(D)×1,030(H) mm
Weight
230 kg
Ratings
120V, 60Hz, 1.5A / 220-240V, 50/60Hz, 3.5A
Options
Small Booklet-Kit, Corner Stitching-Kit
Duplo has a policy of continuous improvement and reserves the right to amend the specifications without prior notice.
Other related equipment
COLLATORS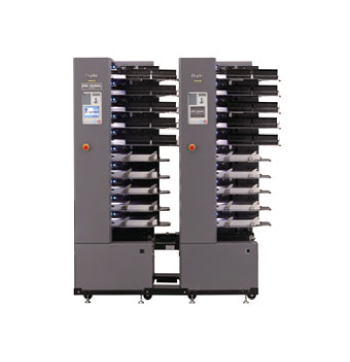 | The number of bins | Units connectable | Process Speed |
| --- | --- | --- |
| 10 bins/tower | 6 towers | 10,000sets/h |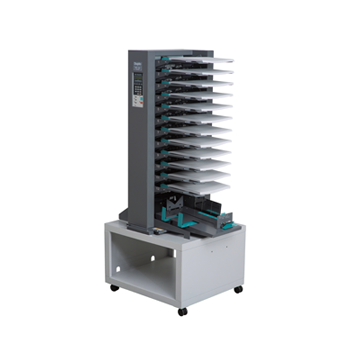 | The number of bins | Process Speed |
| --- | --- |
| 12 bins/tower | 6,000sets/h |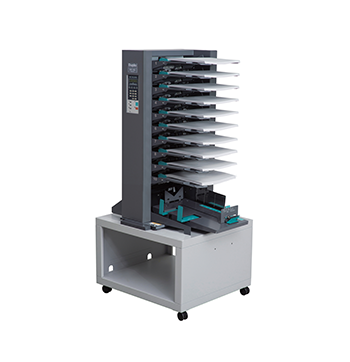 | The number of bins | Process Speed |
| --- | --- |
| 10 bins/tower | 7,800sets/h |
SHEET FEEDERS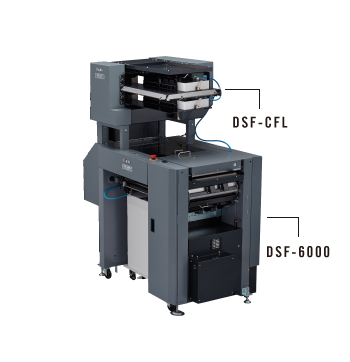 | Paper size | Paper loading volume | Process Speed |
| --- | --- | --- |
| B6~A3SR | 610mm | 600sheets/min |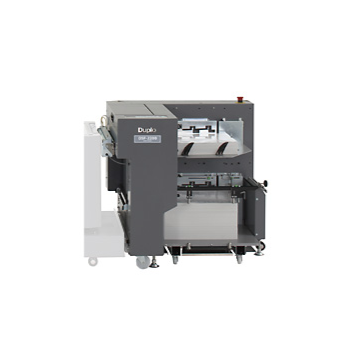 Paper size
Paper loading volume
Process Speed
A5~A3SR
Upper tray:65mm
Lower tray:200mm
200sheets/min
BOOKLET MAKERS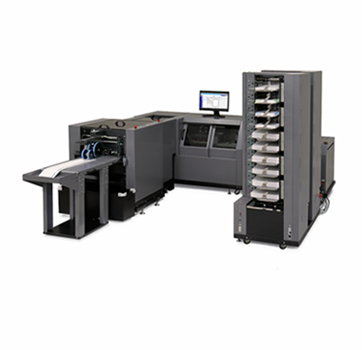 | Paper size | Type of stitching | Process Speed |
| --- | --- | --- |
| A4LS | Saddle stitch | 5,050sets/h |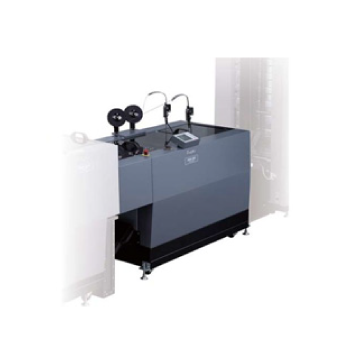 | Paper size | Type of stitching | Process Speed |
| --- | --- | --- |
| A4LS | Saddle stitch | 4,600sets/h |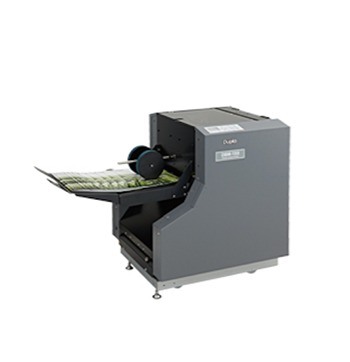 | Paper size | Type of stitching | Process Speed |
| --- | --- | --- |
| A5~A3SR | Saddle stitch | 2,400sets/h |
SQUARE SPINE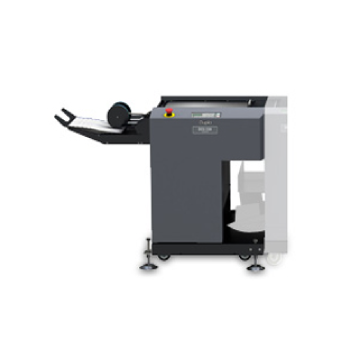 | Book size | Process Speed |
| --- | --- |
| A5~A3SR | 2,600books/h |
STAPLE PUNCH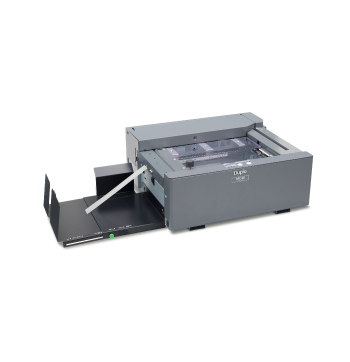 | Paper Size | Punch capacity |
| --- | --- |
| A5~B4 | 24sheets |