Stitcher | DBM-60S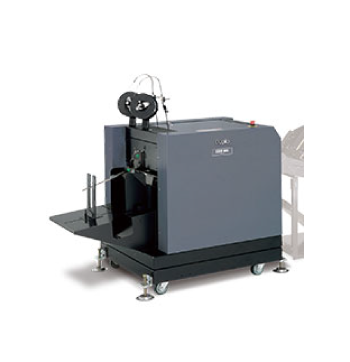 The DBM-60S stitches (corner/side) up to 50 sheets (80gsm) of A3 (LEF) paper. It boasts a high speed of 4,500 sets per hour. As an additional feature, it is equipped with a batch function where you can set the interval between sets from 0-30 seconds.
| Stitcher Heads | Process Speed |
| --- | --- |
| 2 positions | 4,500sets/h |
Model/Type
Stitcher DBM-60S
Paper type
Fine quality paper, recycled paper
 64 to 157gsm
 Some art coated paper can also be used.
Paper size
Max. 297(W)x420(L)mm
Min. 148(W)x148(L)mm
Maximum processing speed
4,500sets/h (less than 10 sheets, A4LEF)
Number Of Stitcher Heads
2 positions
Stitch Capacity
within 3 mm (fine quality 64gsm, equivalent to 60 sheets)
Stacker Capacity
190mm
Power Supply
100/220V, 50/60Hz
Dimensions
865(W)×788(D)×950(H)mm
Weight
240kg
Duplo has a policy of continuous improvement and reserves the right to amend the specifications without prior notice.
Other related equipment
COLLATORS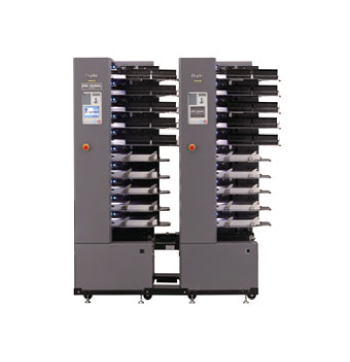 | The number of bins | Units connectable | Process Speed |
| --- | --- | --- |
| 10 bins/tower | 6 towers | 10,000sets/h |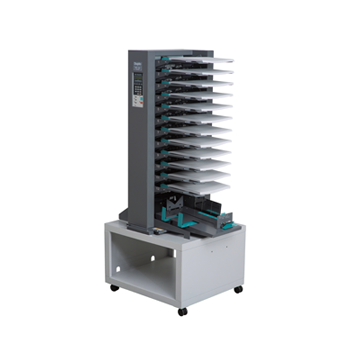 | The number of bins | Process Speed |
| --- | --- |
| 12 bins/tower | 6,000sets/h |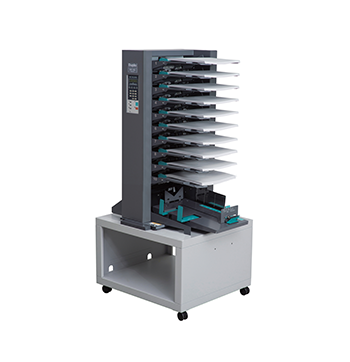 | The number of bins | Process Speed |
| --- | --- |
| 10 bins/tower | 7,800sets/h |
SHEET FEEDERS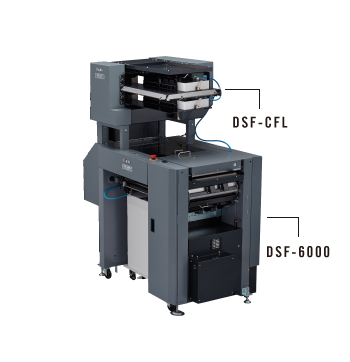 | Paper size | Paper loading volume | Process Speed |
| --- | --- | --- |
| B6~A3SR | 610mm | 600sheets/min |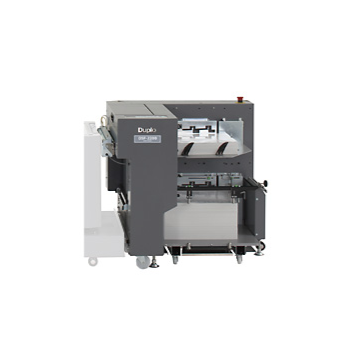 Paper size
Paper loading volume
Process Speed
A5~A3SR
Upper tray:65mm
Lower tray:200mm
200sheets/min
SQUARE SPINE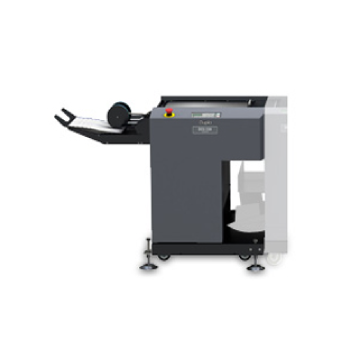 | Book size | Process Speed |
| --- | --- |
| A5~A3SR | 2,600books/h |
STAPLE PUNCH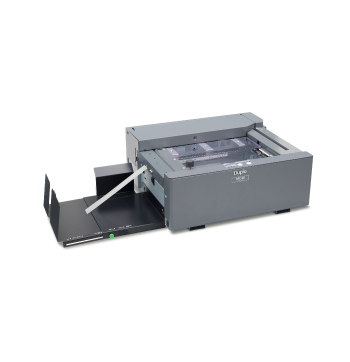 | Paper Size | Punch capacity |
| --- | --- |
| A5~B4 | 24sheets |