Inter Stacker | V-170III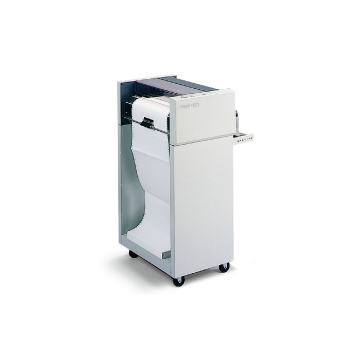 V-170Ⅲ is a Inter Stacker that cuts the center of fanfold continuous paper. Use this with a burster to handle and align fanfold paper. The power chain adjusts the cut positions of the paper, and photosensors ensure that the paper processed by the burster is fed properly. The process speed can be as fast as 110m per minute. This Inter Stacker can be synchronized with bursters by many other manufacturers.
| Centre Cut | Process speed |
| --- | --- |
| Centre slitter | 110m/min |
Model/Type
Inter Stacker V-170III
Machine type
Floor Model
Paper Width
5 to 18inches (2-page spread)
Process Speed
10 to 110m per minute
Paper Feed
Pin tractor
Set Up
Side guide position
 Electrical control
Slitter position
 manual (Centre +- 8 mm)
Centre Cut
Centre slitter
Synchronization Mechanism
Reflective photosensor
Power Supply
AC120V, 50/60 Hz, 0.7A
Dimensions
In used
 560 (W) x 655 (D) x 1,020 (H) mm
Folded
 560 (W) x 655 (D) x 1,020 (H) mm
Weight
50kg
Safety Function
Automatic end detection, Interlocked safety cover
Option
Margin slitter, Centre slitter
Duplo has a policy of continuous improvement and reserves the right to amend the specifications without prior notice.
Other related equipment
Sheet Cutters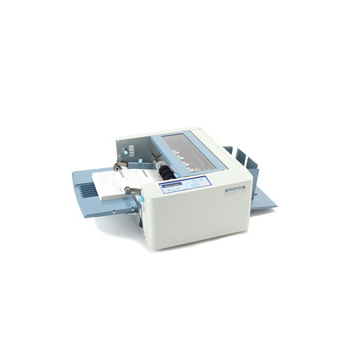 | Cutter | Process speed |
| --- | --- |
| Guillotine cutter | 2,640sheets/h |